James Edward Alexander Lectures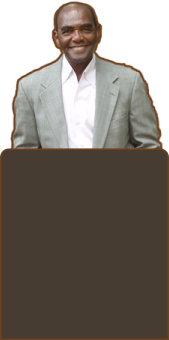 Petals in the Mind: An Invitation to Yesterday
Good memories are treasures that we horde for ourselves.
Sometimes they are the only currency that can buy peace of mind.
They give us safe passage to where we were once content.
And good memories are not exhausted by time.
~ James Edward Alexander
---
In a 45 minute presentation, James Edward Alexander, author of Half Way Home From Kinderlou, shares some happy memories of people, places and things during the first decade of his childhood –1934-1944 — in Valdosta, Georgia His stories help audiences over age 50 reawaken memories of their own early years. For younger audiences, his reflections confirm the tales of their elders. It was a time in America when neighbors formed harmonious living arrangements; when children played simple games with simple toys, and behaved by clearly defined community standards which were enforced by every adult who wore a belt or who could handle a switch. His reminiscences also illustrate how the lessons of courtesy, kindness, compassion, and respect for self and others transcend the ages.
Alexander believes his thoroughly exciting and enjoyable childhood could only happen in America. His timing was right.
This presentation can be adjusted in time to meet the schedule of the host organization.
Afterwards, he personally autographs books for those who want to purchase copies of Half Way Home From Kinderlou.
---
Review by Roger Smith
James Edward Alexander is a captivating speaker and an engaging author.  Once you've sat down for one of his stories, whether it be on the page or in person, you're in for one terrific ride!

From start to finish, the talk was as utterly charming as both the book and the man . . . and that's pretty charming.

It is incredibly unusual—and refreshing—to hear a positive account of a childhood in small-town Georgia, from the Depression, and from an African-American who grew up under the thumb of Jim Crow.  Heart-warming, loving stories emerging from such conditions are rare, but this is one not to miss.

Roger Smith, Director of Community Outreach
Senior Citizens, Inc. | 3025 Bull Street | Savannah GA 31405 
Tel: 912.236.0363 x. 125 | Fax: 912.236.3030
Visit our website: www.seniorcitizens-inc.org