Some Days are Worth Remembering
On that cold winter day in 1971, I was travelling south along I-25 from Cheyenne, Wyoming. The snowflakes were so prolific that all defrosters and wipers could not adequately clear the windshield. I exited for a shortcut to my new home in Boulder, Colorado.
The map directions were clear, but snow covered every marker that might have confirmed my path. I was lost. I stopped at a tavern to get directions. As I carefully inched my way among other vehicles to a parking space, it just seemed coincidental that most of the vehicles were pickup trucks, and each truck had a gun rack mounted behind the driver.
When I entered the bar, I got the feeling that I had ventured into a space unaccustomed to black patrons. About two dozen faces focused on me and followed my approach to the bar to speak with the bartender. As I passed a table shared by three men, one proclaimed, "Merle Haggard is the best country singer and writer of all time — period."
The bartender pointed and told me, "what'cha aught-to-do is go down yonder to the second junction and turn right." I got it. 'Yonder' was the direction he pointed, and that I should ignore the first junction.
As I turned to go, I approached the table where the other two men were trying to cast their vote for the best country music writer and singer, but the man I heard earlier, pounded the table and repeated his conviction. "I don't care what nobody say, Merle Haggard is the ab-so-lute number one, positive, best country writer and singer — there ever was." His words were loud enough to discourage a challenge. Yet, something other than common sense and caution stopped me by his side, and I issued in an equally loud voice, "That's bullshit." There was a sudden calmness, as though something had pulled the power plug on the jukebox and muted the voices of about two dozen men. It was, to quote an old GI buddy who had a knack for creating metaphors, "quiet enough to hear a rat pee on cotton."
I was in a predicament of my own making. With all eyes focused on me, I decided to quickly offer my rebuttal — by just using first names to validate my understanding. "Look, I also think the 'Okie from Muskogee' (Merle Haggard's nickname and the title of his most famous album), is pretty good, but how can you automatically exclude Hank (Williams, Conway (Twitty), Porter (Wagoner), Dolly (Parton), Eddie (Arnold), Ernest (Tubbs), Minnie Pearl, Ferlin (Husky), Waylon (Jennings), Patsy (Cline), George (Jones), Willie (Nelson), Jimmy (Rogers), Charlie (Pride), and Loretta (Lynn)?" And, while he was still amazed, I started moving to the door, and added, "I should go to Bakersfield, California and tell Buck (Owens), that you didn't mention him and the Buckaroos, even though they sang and recorded some of the best you'll hear, Tiger by the Tail, Together Again, Act Naturally, Crying Time, waiting in the Welfare line, and My Heart Skips a Beat."
Before I reached the door, another customer shouted, "Hey boy, come on over here with us boys. You're too damn smart to waste your time talking to a no-nothing drunk cowboy." The first question my "host" asked: "How come you know so much about country music." I offered this brief history. Our house in Valdosta, Georgia, was finally wired for electricity when I was 11 years old in 1945.The first three things my daddy bought were two light bulbs and a radio. That radio brought a lot of new folks into our home, including some from radio station WSM in Nashville, Tennessee, and the Grand Ole Opry: Roy Acuff, Bill Monroe and his Bluegrass Boys, Red Foley, Grand Pa Jones, and Little Jimmy Dickens. During my 20 years of active military service I was Station Manager of an Armed Forces Radio and Television station, and I assigned every announcer, including myself, to host programs of every music genre. Before I retired from the U. S. Air Force, four months ago, I was senior instructor in broadcasting at the Defense Information School, where I continued to train broadcast students how to use all types of music.
I am not a beer drinker, but, for the next hour or so, I nursed a beer as five of us talked about some music that shaped our earlier years.
Finally, it was time for me to go. You just don't get up and leave anybody who loves country music, but If you say, "I'm gonna pull a Hank Snow," you will have announced your departure. That was the title of Hank's memorable song, I'm Movin On."
Before I departed, another 'ole boy' walked over to me and said, "I been trying to figure out where I seen you. You're the new guy on television at Channel 7." He was right. I was one of the new managers at KLZ Television, Denver. I left and headed to 'yonder' and the second junction.
But for the snowfall, my day might not have been so enjoyable and memorable.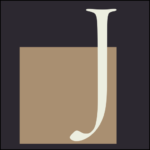 ---