It is a four-hour drive from my present home in South Carolina, to my hometown of Valdosta, Georgia. My quarterly visit 'back home' has become routine. Nobody cooks grits like my sister Odessa. On the last visit, after a breakfast of her signature grits, biscuits and eggs cooked to the right texture, we went roaming into places of 'a long time ago.'
We stopped momentarily at what was Dasher High School, where Odessa and our brother Curtis were joint students; them as seniors, and me as a freshman. She began to laugh and asked if I remember two incidents. I do, and we laughed some more as I recounted what happened.
Five and Who Comes
On the Saturday preceding my enrollment at Dasher High School, I was employed at a local store as a delivery boy and elevator operator. I particularly enjoyed operating the elevator, turning the handle to the left for up and to the right for down, applauding myself when I stopped the elevator even with the floor for exit or entry. That duty also required me to periodically inspect and clean the floor of the elevator shaft, located in the basement.
One day in the performance of that duty I found a die. I had never seen anybody gamble with single die, but I had seen men shooting dice. I didn't know that the name changed from die to dice with two cubes.
On Monday, my first day at school, I sought to facilitate a little get together where boys from different grammar schools could meet their new high school classmates. I thought a good way to do this was in a little game of shooting die, with the single cube. We chose a semi-recessed exit near the door of the auditorium. The stakes were limited to a nickel.
When it was my turn to throw, I remembered the ritual of the men I had observed. They shook the dice, looked skyward as though imploring divine assistance, announced the number they needed and asked, "Who comes?"
My number was five. I clutched the die, looked to the heaven and shouted, "Five, who comes?" A hand stopped my motion, and a gentle voice answered. "James Edward Alexander, I'm not coming, I'm already here." It was Teacher, Mrs. Barbara King. Miraculously, something else happened. My companions suddenly scattered and/or became invisible
Inside the auditorium students were gathering for the first-day assembly. Mrs. King ushered me to the stage, marked the spot where she commanded me to stand, and she spoke. "Students, there is a right and a wrong way to start your high school days. This is James Edward Alexander. He chose the wrong way." She then related my foul deed to the entire student body and dismissed me—from school—for three days.
I will never forget what my mother said—and did—for three days.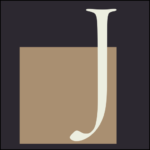 Sometimes Phonetics are Messy
On the last Friday of each month the student body assembled for a period of brief meditation and reflection  Another custom associated with these gatherings was the invitation to one of the many pastors in our community to attend and make appropriate remarks to further motivate us to academic excellence and, of course, religious observance and participation.
It also was traditional for a student who was a member of the pastor's congregation to introduce our guest. This role was coveted, for it signified the student's church affiliation. On the date the pastor of our church was invited, the introductory honor was bestowed on my brother Curtis. Our pastor's name was the Reverend Henry Gissentanner (giss-n-tanner). 
We sat attentively as Curtis and the minister stood on the stage. My brother stepped forward and said, "It is my privilege this morning to present the pastor of St. Timothy A.M.E Church, my church. Ladies and gentlemen, please welcome the Reverend Henry Dysentery."
 That was his last visit.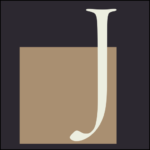 You have my permission to share these stories with your friends. To read a past Story of the Month go to www.jeatrilogy.com
Good Memories
Good memories are treasures that we horde for ourselves.
Sometimes they are the only currency that can buy peace of mind.
They give us safe passage to where we were once content.
Good memories are not exhausted by time.
Sincerely,
James Edward Alexander
Send comments to jeatba@hargray.com