So many of the routines we performed a year ago will be forever altered or discontinued. Since 1939, members of the Alexander and Gaines families gathered for a family reunion. This year the routine was postponed.
Because I attended the first reunion and have recited the history at subsequent gatherings, I simply did not want this preparation for 2020 to be wasted. Therefore, I share with you this condensed version.
---
MAMA SAID "SHALL WE GATHER AT THE RIVER"
My grandmama, Mrs. Mariah Gaines Alexander, loved to receive mail. Her children and most of her grandchildren called her Mama. I watched Mama open letters from persons who still called her friend, long after she stayed among them when she was an active minister's wife in Georgia towns — Eatonton, Macon, Milledgeville, and Sylvania.
She especially enjoyed getting letters from her children who did not live near her. She also liked to write letters. In those days, the postage on a letter was 3 cents, and you could purchase and mail a postcard for a penny.
In the early spring of 1939, Mama wrote an especially important note to her children. She could foresee the time when her children's children and future generations would travel to far corners of the world and would not know their own kinfolk. She sought a way to avert this and went scouting for an area suitable for a family picnic. She found a spot under the moss-covered shade oak trees along the banks of the Withlacoochee River in Ousley, Georgia. As she hummed one of her favorite tunes, she wrote on a penny postcard this request to her children: come and Gather at the River, during the July 4th holiday period.
Mama expected her children to come as requested, but if anyone asked to be excused, she wanted to know why. If someone was sick, Mama had time to go and help them recover. If someone could not afford the trip, there was still enough time for the siblings to send a helping hand.
1939 was that period when colored folks could not stay in hotels, and there were not yet motels – to turn colored travelers away – so Mama spread the word among family and friends in Valdosta, urging them to make all available beds and floor pallets ready for the visitors.
A few days before the picnic, Uncle Maud, one of her sons who delivered groceries and supplies for a local grocery supplier, would detour off U. S. Highway 84 and visit the picnic site to deliver items for the forthcoming gathering. He simply left them under the trees. Everybody who ventured in that direction knew they were for the Alexander-Gaines reunion. Those also were the days when we did not lock our doors, so if there was anything under the trees that a neighbor needed, permission to take it was assumed.
At the end of June, Mama became anxious. She took her seat on the front porch and watched every passing vehicle along West Hill Avenue. But she was waiting for a certain car, and she prayed and asked God to bring her relatives safely to her door. Sometimes, after a long period of waiting and watching, she would begin to squirm in her seat. Papa knew exactly what to say, "Mariah, would you please get me a glass of lemonade. I'll keep a watchful eye." Papa got his lemonade, Mama's circulation improved, and she became less restless. Another reason for her comfort might have been the sound of Papa's voice. When he said – Mariah, it was as though a gentle breeze floated and touched the strings of a harp.
Since there were so few automobiles in those days, the family hired for a day trucks and drivers in the community to shuttle us to the river – 9 miles. Our favorite driver was Mr. Julius. He also could eat as many hush puppies as Uncle Maud.
For more than 30 years we used the same site along the river, then we decided to gather at the Ousley Chapel AME Church, the sanctuary in which many of the Alexander children heard their first sermon. The new site provided cover in case of rain and the availability of two outside toilets. The church was located next to the highway, and even though there was not a lot of traffic, a gathering that large always attracted the curious. Everyone who stopped was welcomed, whatever their last name or their race. One year, we were joined by at least a dozen colored and white soldiers, part of a contingent stationed at nearby Moody Field (now Moody Air Force Base). Those were the years of WWII, and Mama could replace the faces of those soldiers with those of her grandsons who also wore military uniforms in faraway places.
In the 1970s, we moved again, to Uncle Maud's back yard in Valdosta, where we had ample space and attending was even more convenient, especially with indoor toilets. And, being in the city, the Alexander-Gaines family reunion attracted friends and other well-wishers to what might be one of the oldest sustained annual family reunions in the nation.
On July 4, 2020, my vision was of a man and woman sitting quietly in Heaven. She turned to him and said, "Mister Alexander." He held her hand and said, Mariah, and they simply smiled.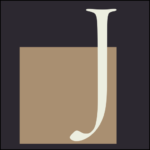 Good Memories
Good memories are treasures that we horde for ourselves.
Sometimes they are the only currency that can buy peace of mind.
They give us safe passage to where we were once content.
Good memories are not exhausted by time.
Sincerely,
James Edward Alexander
Send comments to jeatba@hargray.com
To order your copy of my latest book, WE, go to www.jeatrilogy.com