Before my wife Toian died in 2016, she asked that the grand piano in our home be available, "… to someone who will be thrilled to use the instrument that gave me so much joy." I promised to honor that plea.
During the week, March 9 -14, 2020, the Hilton Head Symphony Orchestra presented the Hilton Head International Piano Competition. This is one of the major international events where young pianists, ages 13 – 17, come to showcase their talents. This year, 19 contestants were selected from a list of 120 applicants.
As a member of the Hilton Head Symphony League, I offered to sponsor a contestant to use the piano for practice. There was no lottery, but I hit the jackpot, and I welcomed Andrew Shi, age 15, from Walnut, California.Andrew was accompanied here and supported by parents, both PhD professors at universities in Los Angeles.
At 10 am on Saturday, March 7, the family arrived at my home for Andrew's first two-hour minimum practice session. His parents settled in the room overlooking the moss-covered oak trees in the beautiful park that is my back yard. I sat in another room that offered non-interference, but where the full sounds of his practice were not muted by the distance. Over the next eight days Andrew practiced more than 30 hours.
When Andrew first played Liszt's Hungarian Rhapsody No. 2, and Beethoven's Sonata No. 23, the Appassionata, I cried and looked to where I just knew Toian was smiling.
And then, I √ ticked off another completed item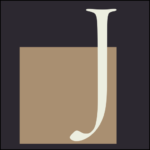 Good Memories
Good memories are treasures that we horde for ourselves.
Sometimes they are the only currency that can buy peace of mind.
They give us safe passage to where we were once content.
Good memories are not exhausted by time.
Sincerely,
James Edward Alexander
Send comments to jeatba@hargray.com
TO ORDER YOUR COPU OF MY LATEST BOOK, WE, GP TP WWW.JEATRILOGY.COM