This story was presented as the Story of the Month for March 2020. It is again presented here to fix the time and conditions for one of the most dramatic episodes of my life. It is the experience that prompted me to take the fork in the road that guided me to this day.  I did not travel alone.
---
Swing Low Sweet Chariot – I need a Ride
GOD AND THE LIBRARY OF CONGRESS
On a day when Flight 1607 had KP duty, and the flight officers were excused, Sergeant Hall summoned Bullock and me for a special assignment. He asked us to do a small research project at the library, requesting "Just a couple of sentences on a couple of subjects." During the 10-minute stroll to the library, Bullock admitted that he missed his family and home, but it was his remarks about research that caught my attention. He was a White male college graduate, and he talked and acted like other educated persons in my flight, so I figured he was probably rich too, having received the kind of education good money buys. Bullock remembered late night study sessions and the amount of time spent researching his thesis. Researching what? Whatever that word was – thesis – it was obvious that a couple of sentences would be easy for him. On the other hand, I was simultaneously nervous and exhilarated, as memories of my last visit to a library resurfaced.
At the age of seven I walked into the library in Valdosta, and was commanded by the White librarian, "Boy, you get out of here." Shortly thereafter I, concluded that she resented me entering the front door. I returned and entered the back door but was again ejected by the librarian and the police, because Colored folks were not allowed in that "public" facility. Now I was en route to the library at Lackland, with permission to enter. This time, I had questions, the first being: where did they get all those books? But the most pressing question was: how will I find the information for Sergeant Hall? My frustration mounted as I saw Bullock dart through an aisle, apparently on a familiar course to the proper section.
My civilian teachers had warned me of this day. They had even used part of their meager paychecks to purchase training aids to help students meet the challenge. Even though every textbook I had from first grade through high school was first used by White students, using secondhand books was no excuse for not using them more effectively. Now, I stood there as a high school graduate, yet unable do a simple library assignment. It was an awful feeling, and I felt that I had done my teachers a disservice, and a terrible harm to myself. I felt ashamed and started to lie.
Expecting that Bullock would soon finish, I took a book from a shelf; opened it and pretended that something else had captured my attention. Within minutes he tapped my shoulder. He was finished. I told him I had found a good book that I didn't want to leave right now. He left, leaving me in worse shape than before we left the barrack. Back there, I was unaware of my deficiency. Here, I was face-to-face with my inadequacy, and I felt uneducated and alone.
About 15 minutes later, someone stood behind me and asked, "Can I help you find something, Airman?" It was the librarian — another White woman. By the grace of God, the line had been drawn from "Boy, you get out of here," to a gentle offer of assistance. The circle was complete. Pride: not common sense, answered the librarian. "Oh, no ma'am, I'll find it myself." She went away. I continued to lie.
A half hour or so later she returned. "How's it going, Airman?" Exasperation softened my response. "OK, I guess." She sensed my turmoil. "What's your name, and where are you from?" "My name is Alexander, James E., and I'm from Valdosta, Georgia." Every thought of this predicament convinces me that she hastily pasted together fragments of the social order in 1951 and concluded: Valdosta, Georgia + Colored child + racial segregation = no library experience. I could feel her mind scrambling for an approach that would assuage my discomfort. It was that split second when total strangers grant to each other a measure of trust. The glint in her eyes flashed excitement. She had found a way. Looking at my bewildered face, she said: "I'm sorry I forgot to tell you about our new filing system. We just changed to the Library of Congress filing system, and it's probably quite different from the one you're used to. Would you like for me to show you how the Library of Congress system works?" That was such a neat stroke. I accepted, and she pulled a drawer from a file cabinet and walked me through my first steps, just as a mother steadies a child to walk and expand the infant's horizons. My teacher then guided me to the publication I needed. And, to guarantee that my work had a special quality for Sergeant Hall, she copied the appropriate pages. I thanked her, and as I fumbled for my fatigue cap and the doorknob, she looked at my relief and said, "Good luck to you Alexander, James E., from Valdosta, Georgia."
My guts burned and I found myself moving in a direction opposite the barrack. A couple of blocks later I reached the edge of the giant parade field and quietly selected a temporary haven near the display of vintage World War II aircraft. I sat and wept. Seventeen years of tears ran freely.
Finally, I stood and swept the ground with my brogan boots and covered the wet spots of my despair. In that gesture I symbolically recognized the pain of the past and gave myself a clean slate to chart a new direction. And then I prayed for help; for a chariot to "swing low" and lift me out of a cavern of ignorance. My boot print also helped me fix the spot where I vowed to return, with God's help, at another time, as another person.
On Sunday, November 1, 1992, I returned to Lackland Air Force Base. Even though the parade field had been altered to accommodate more airplanes, after more than 41 years I knew where to find my spot. It was a very private and personal moment. I stood there as Alexander, James E., Attorney, from Valdosta, Georgia. And I gave thanks to God for helping me keep the promise.
In the interval between basic training and the Bar, there was a lot of living and learning. Continue reading and join me on the journey.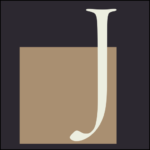 Good Memories
Good memories are treasures that we horde for ourselves.
Sometimes they are the only currency that can buy peace of mind.
They give us safe passage to where we were once content.
Good memories are not exhausted by time.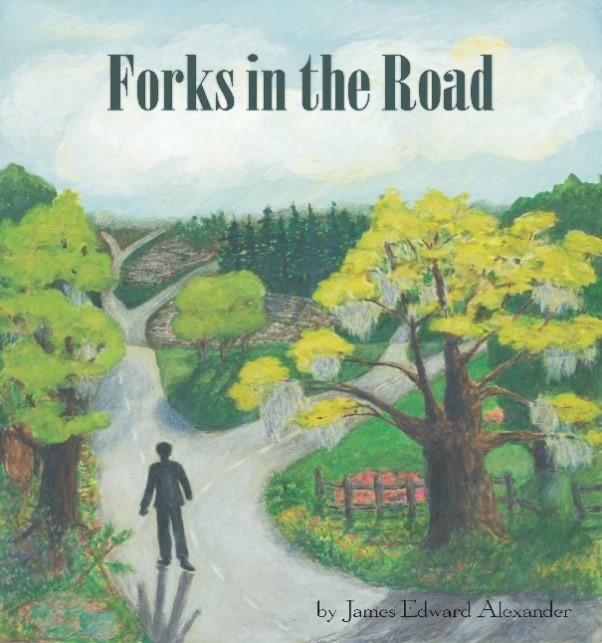 To order your copy of Forks in the Road
go to www.jeatrilogy.com